Coverage Compliance Clarity Comfort
Call 586.778.9900
We Are Problem Solvers and Providers of Cost Effective Solutions!
Call 586.778.9900
Workers Compensation Specialists
Call 586.778.9900
Let EMA Help You Prepare for an OSHA Audit
Call 586.778.9900
What makes us different?
We specialize in assessing and understanding our clients operations and providing Commercial Property and Casualty Insurance with tailored Risk Management Solutions.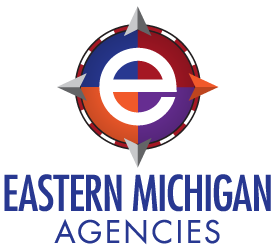 By getting to know you, your business and the changes and evolution that occurs within your business on a month-in/month-out basis, EMA can help you cover your risks while streamlining your costs. This focus on the details of YOUR BUSINESS is what allows us to provide you with the right solutions and coverage options that fit your budget.

We work with our sister company Three Sixty Safety, a recognized leader in implementing "Occupational Health and Safety Management Systems" to assess your daily business needs and provide solutions that lead to a safer workplace and reduced costs for workers compensation insurance and injury related costs.
Who is your broker working for?
Is he or she selling you coverage you may not need to maximize commissions?
Listen to what our Clients have to say about EMA Insurance:
Palmer Promotional Products
Palmer Promotional Products has designed and manufactured innovative POP and POS products for over 40 years.
Combine our wealth of creative talent, diverse product offerings and years of manufacturing experience and you'll see we have what it takes to create a complete line of branded advertising solutions that's right for any product.
In 2014 we thought everything was coming to an end when a fire started in an isolated part of plant. The blaze was intense and engulfed our entire 500,000 steel and block manufacturing facility. It was a total loss and we were devastated and concerned that all we worked for our entire lives would be lost.
We met with the Eastern Michigan Agencies (EMA) team on the day the loss was occurring and they reassured us that we had purchased the correct coverage and that everything would work fine.
Immediately following the loss the EMA was close by continuing to advise us during the process and easing our minds that the loss was covered and we would be able to resume operations with no financial hardship.
Today we occupy a state of the art manufacturing facility and our business is thriving. Thanks to the EMA team and their attention to detail and knowledge when it came to placing and purchasing the right commercial insurance coverage for our company.
American Beverage
EMA has provided us with excellent service for many years.
We rely on their expertise in the insurance world and are always satisfied with their recommendations.
EMA is always quick to respond to any question or concern we have. We value their knowledge.